It's that time again! The time we finally get our hands on the next instalment in the FIFA series. The FIFA 18 demo is officially due to release Tuesday on all platforms.
The file size is approximately 7.31 GB according to the FIFA 18 Microsoft store page.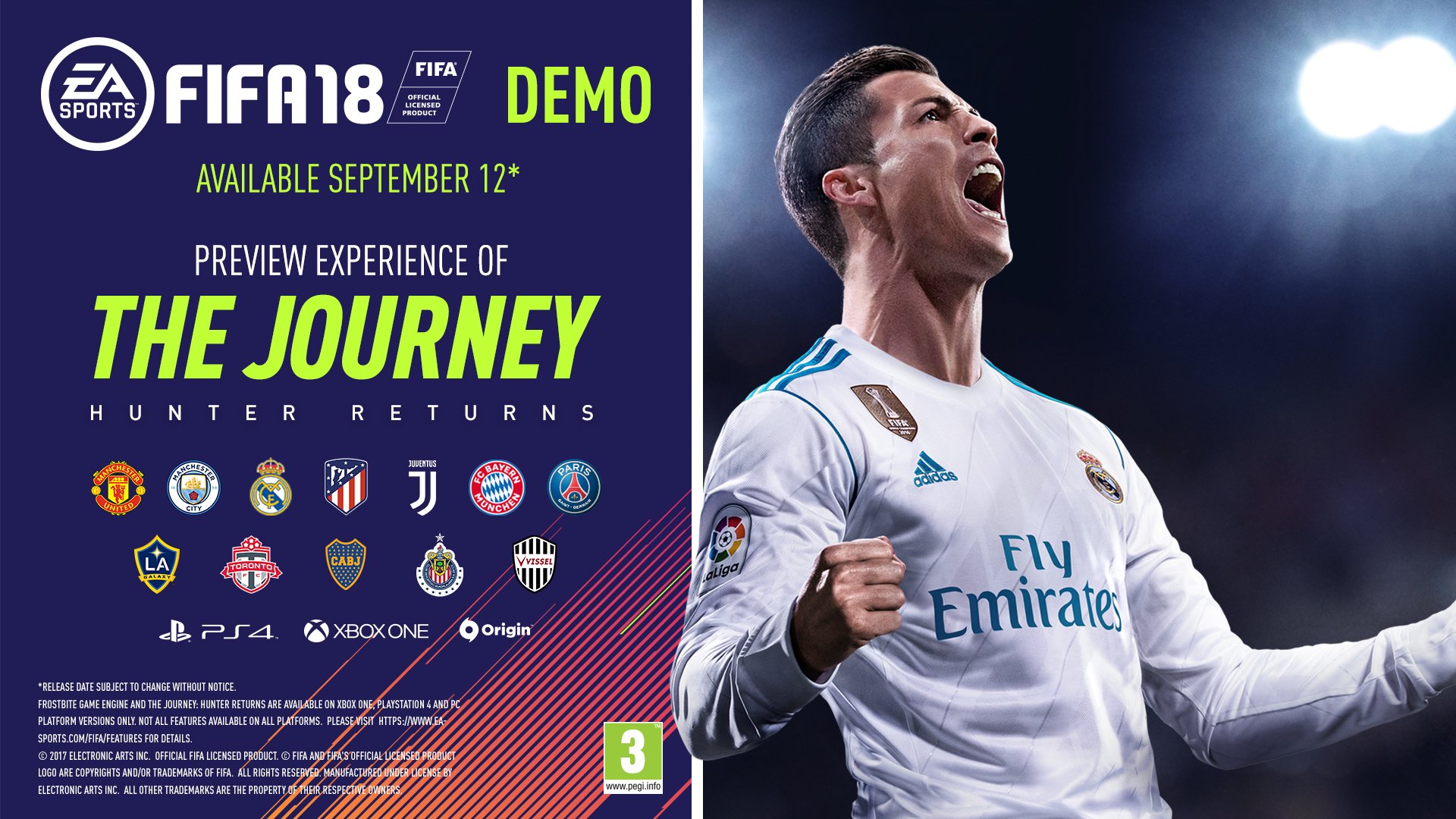 While there is no confirmation as to the exact time the demo is dropping, we can assume that it will be between 10AM - 6PM UK time. We will update this article when the demo is released.
UPDATE: The FIFA 18 demo is now available to download on all platforms!
Tell us your thoughts on the demo in our FIFA 18 Demo discussion thread!